Started with rigorous research on where each scene of a movie was shot, Cinepath projects fictional spatial movement on real-life Google Maps as a personal voyage of cinema using data visualization to investigate how cinema creates new landmarks and reshapes the cultural landscape.
GITHUB ⏎
PARIS, TEXAS ⏎
PARIS, TEXAS V2 ⏎
The way I see road films as poetry to America was deeply influenced by Paris, Texas (1984) directed by Wim Wenders. It's fascinating to just watch protagonists driving back and forth between Texas and California as the scenery unfolds: gas stations, motels, diners, and the neon signs. The intention is to not only map all these places frame by frame, but also analyze the dynamic geographical movements that could evoke the viewer's experience of moving through space. As for the layout, I made a design choice to only have one map of the Southeastern part of the United States and create an overlay that covered additional sea areas to play snapshots of the film to get audiences a geographical sense of the places when a 145-min film shrinking into 30 seconds.
FRANCES HA ⏎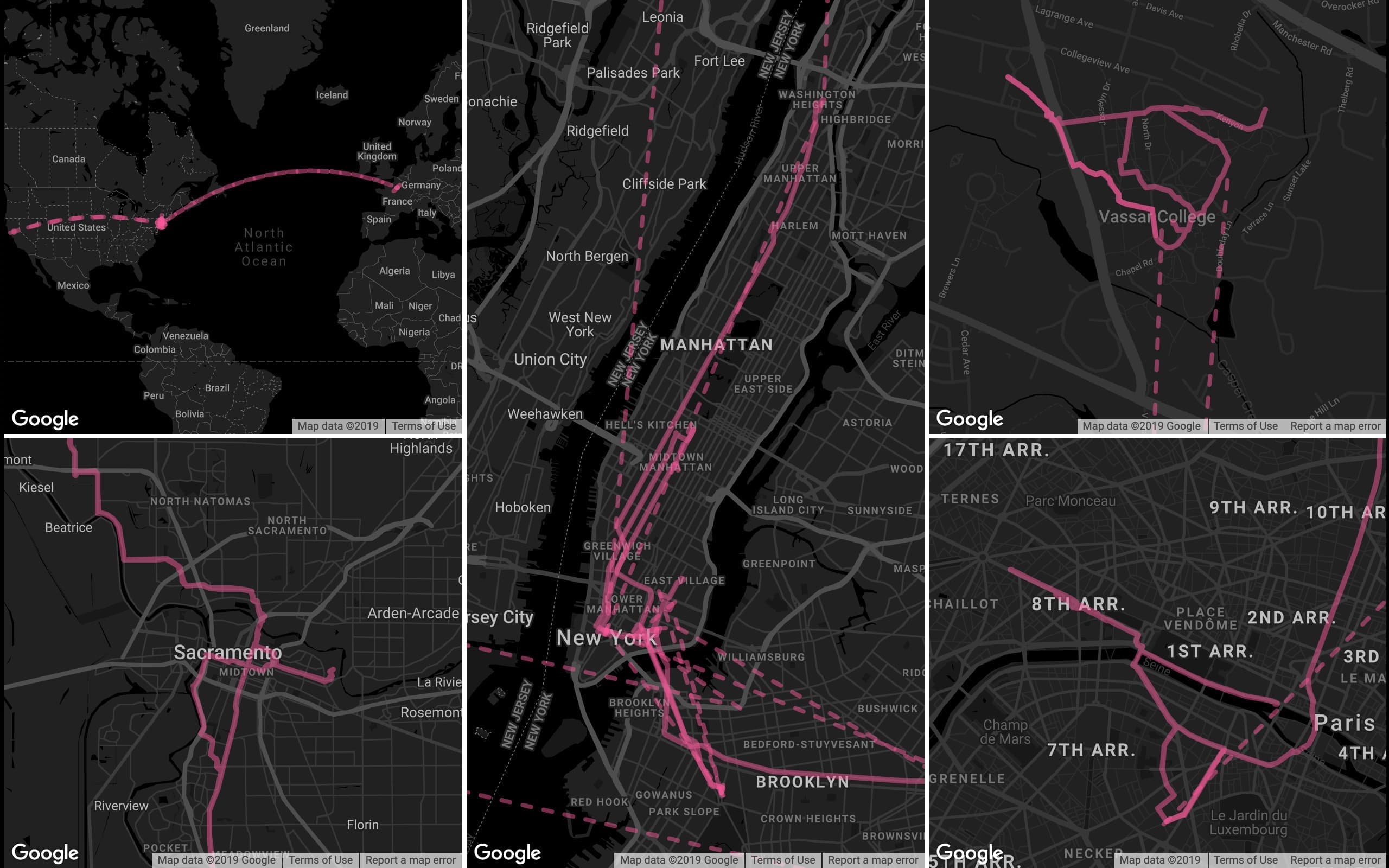 Comparatively, Frances Ha (2013) by Noah Baumbach is a more recent production takes places mostly in New York City. There was also a fair amount of travels in this film where the protagonist visited Sacramento, Paris and Upstate New York. Since there were multiple places, the decision is to have maps for each of the location with an additional world map to get a big picture. Styling in black and white fashion is to appreciate the film visuals and the choice of pink lines refers to the posters. In another sense, film productions provide a new type of landmarks for tourists when a place was given a new meaning in the cinematic world, turning the mundanity into imaginative experience. Phenomenally these places become new attractions for movie-goers to take pictures, but could it also be something problematic?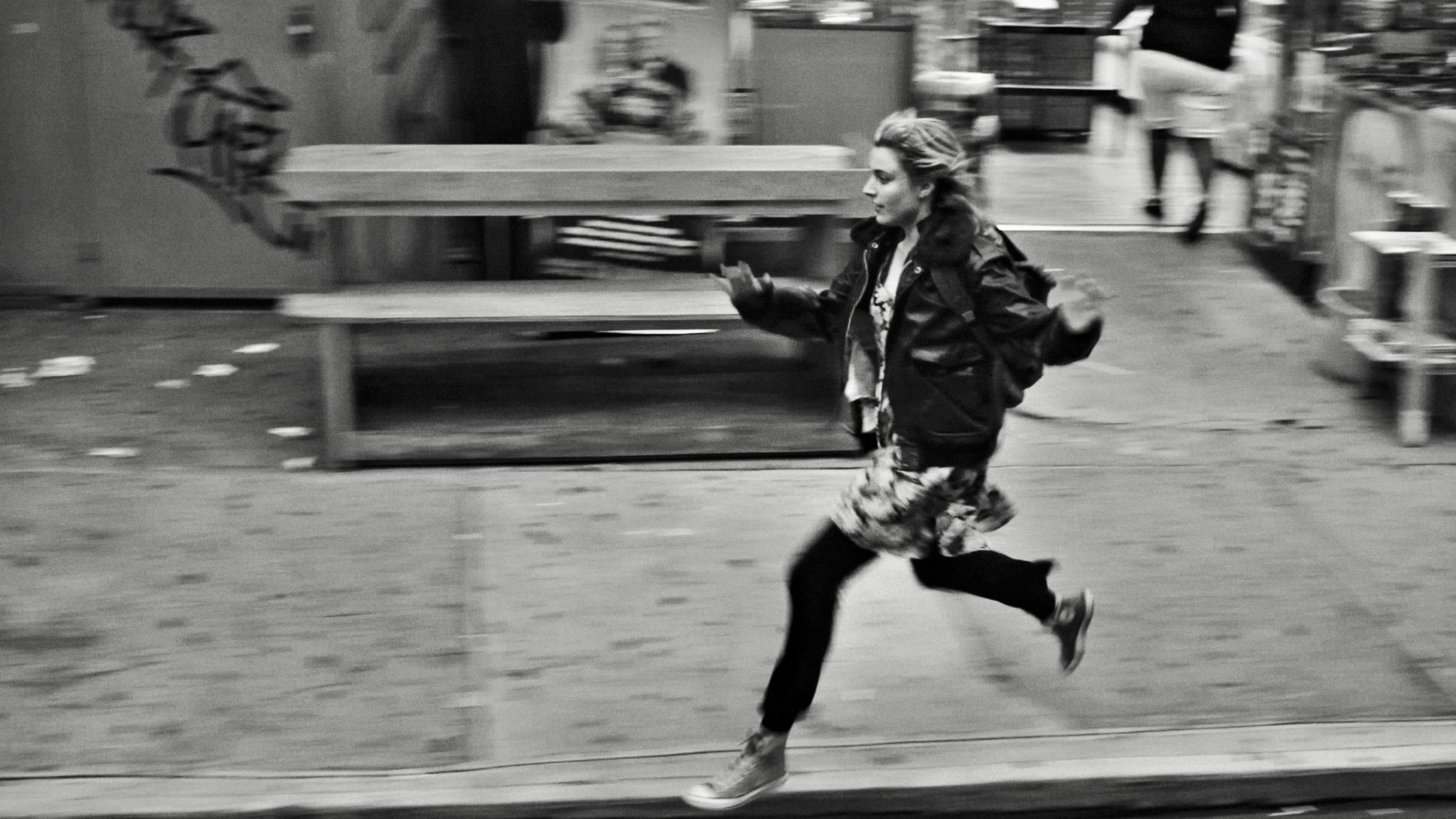 Frances Ha (2013), directed by Noah Baumbach
BEFORE SUNRISE ⏎
BEFORE SUNSET ⏎